Hailing from Charlotte, North Carolina, I am a passionate artist and cook. I arrived in Charlotte only a few years ago as a young cook looking to live the "big city life". This passion took me to live in other cities like New York and Chicago, where I discovered a new world of art and creativity.
I didn't have a car, so explored this new terrain on foot. There were murals, statues, graffiti and every other type of public art you can find; and this filled me with wonder.
I returned to Charlotte a few years later with a new purpose: to create art, both fine and public. This new purpose drives me to create every day, join me on this adventure of art and the pursuit of creativity.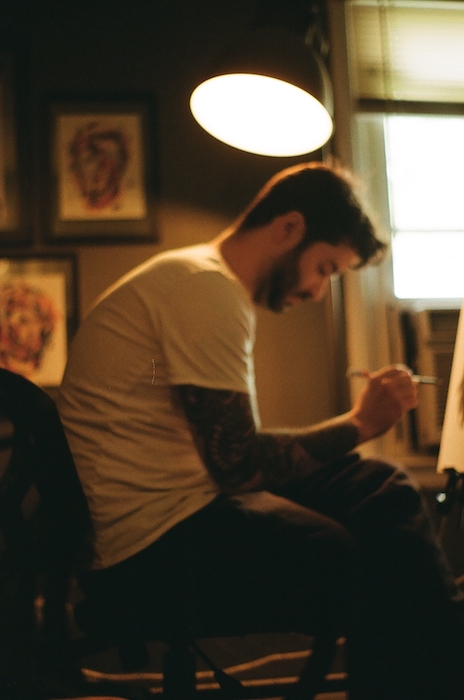 My mission is simple, beautify the world around me. As someone who spends a lot of time outdoors, exploring the remote corners of North Carolina, I constantly find spaces with color and life to better suite the beauty that is this great state.
My artistic focus is narrowed in on realism mixed with a dash of abstract geometry. I want to tell the story of real humans with real emotions navigating through this world of immense technology. It is my hope that I can encourage people to break away from their technology and explore their surroundings. Maybe through this exploration they can find beauty and inspiration, not just through art, but the combination of it and the great outdoors.